March 6, 2023
Sage News: March 6, 2023
Sage Oak Enrollment & Parent Webinars
Sage Oak is now enrolling for the 2023-24 school year!

Interested in receiving more information about Sage Oak? Current and prospective parents are invited to attend our upcoming Enrollment Webinars.
This week's webinar schedule is as follows:

TK-8th grade PLA webinar: Tuesday, March 7th at 3 pm
TK-8th grade VLA webinar: Wednesday, March 8th at 3 pm
9th-12th grade HS webinar: Thursday, March 9th at 3 pm

Click the link below to register. Please share with anyone you feel may be interested.
Question of the Week: 3rd - 12th Grade Families
Please complete this week's Question of the Week. We value your feedback and look forward to your input on Sage Oak events, resources, and activities. Please continue to keep an eye out for the weekly Question of the Week every Sage News.
World Changers of the Week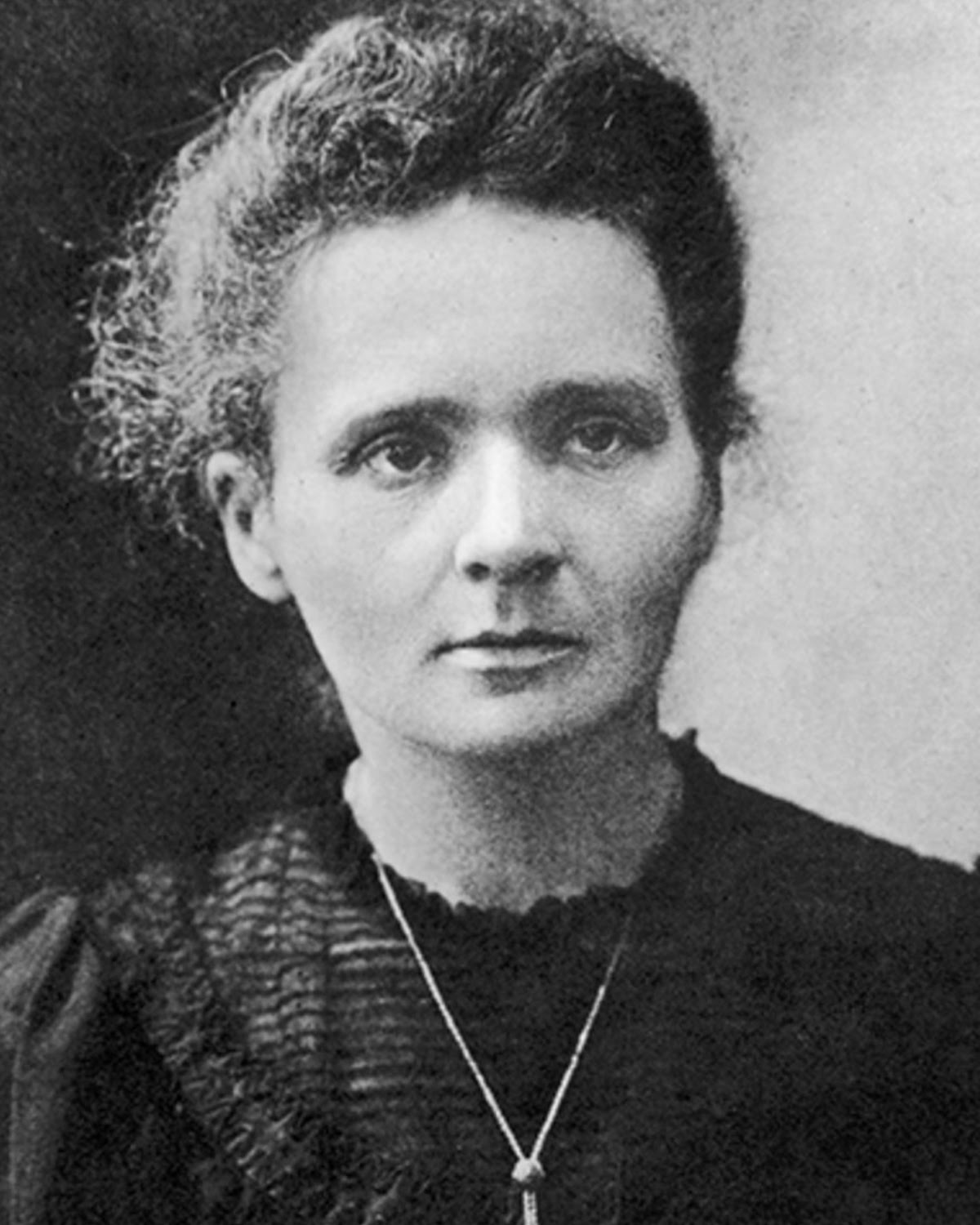 Marie Curie made significant contributions to cancer research and was the first woman to win Nobel Prize
. Learn more about the pioneer

here

.
International Women's Day
Sage Oak proudly recognizes Wednesday, March 8th as International Women's Day. Click below for resources.
Sage Store Now Open
The Sage Oak store is now open and accepting orders until Sunday, March 26th. Visit the online store to purchase Sage Oak spirit gear and represent Sage Oak! Your order will be shipped directly to your door, so please anticipate a shipping fee.
Webinar: Meeting College General Education Requirements/AA Degree Pathways
Learn how you may be able to complete the University of California and California State University general education requirements (IGETC) while still in high school.
We will also look at pathways for earning an associate's degree while in high school.
Join Erin Havrilesky, Lead Coordinator, Advanced Learning Programs for this informative webinar on

Thursday, March 9th at 2:00 pm. Please register below. The webinar will also be recorded.
Save The Date: Sage Oak Living History Day Socials
We had a blast at our science-themed Socials in January and can't wait to see you at our history-themed Socials in April, which will also feature Living History projects from Sage Oak students who choose to sign up and participate.
Whether your student chooses to share a Living History project or not, all are invited to attend the Social! Mark your calendars to join us on

Friday, April 21st

at a regional location near you (locations and further details coming soon).

Have questions about Living History project parameters?

Join us via Zoom

for an optional Q&A session on

Monday, March 6th at 4:00 pm.
Sage Stage- Unique Virtual Game Show
Join us on the Sage Stage this Friday, March 10th at 9:00 am for the Virtual Game Show!! The Virtual Game Show will educate and motivate you through exciting challenging trivia questions, and some friendly competition.
This live and interactive online game show uses multi-media trivia to combine team spirit, character education, and curriculum enforcement. There are also several video and audio bonus questions with pop culture trivia (movies, music, TV) to keep the game light and fun. Teams generate points by answering correctly and by demonstrating good sportsmanship and team spirit. It's a great way to work together and connect remotely!

https://bit.ly/joinsagestage
Passcode: sagestage
Sage Oak Club This Week
Open to all PLA & VLA 6-8th grade students
6th-8th Grade Middle School Recess Club @ 10 am on Friday, March 10th: Brain break! (or is it?!) Games and activities for middle school students who are ready to laugh, learn, and hang out while playing some friendly games.
Please email your teacher for the Zoom link.
Supplies Needed: paper & pencil or whiteboard & marker
Sage Oak Career Fair
We want to encourage all of our students to attend our Career Fair on Friday, June 2nd from 10:30 am-12:30 pm at the Goldy Lewis Community Center in Rancho Cucamonga! It's going to be a fun and educational way to celebrate the end of the year. Click below to sign up!
We are partnering with our Sage Oak community for this event, so if you are interested in presenting, complete this

quick form. Please direct any questions to virtualacademy@sageoak.education. Thank you in advance!
CAASPP Test Prep - Conquer the CAASPP with WriteAtHome and Mr. D Math
Getting your students ready for CAASPP testing (aka state testing) can be stressful, time-consuming, and distracting from other things you need to be teaching. But in today's world, state test scores do matter and test-taking skills are a necessary life skill.
Conquer the CAASPP

aims to help get your learners prepared. Mr. D Math and WriteAtHome have teamed up to create effective, engaging, self-paced test prep courses for both math and ELA to equip your students to

Conquer the CAASPP. Each of the following self-paced courses is available for grades 3rd-8th and 11th and costs $75 via Instructional Funds.
Conquer the CAASPP - Math

Conquer the CAASPP - ELA
The vendors have agreed to extend the sign-up window! If you are interested in utilizing $75 of your student's instructional funds to enroll in a course, please contact your teacher or EA immediately so they can start the PO request process. If your student is in the Virtual Learning Academy please email virtualacademy@sageoak.education to register.
Lending Library
Friendly reminder that our Lending Library is here for all your curriculum needs. Click below to re-discover our library.
Annual PO Deadline: PLA Only
The Annual PO deadline is just one month away! All purchase order requests must be submitted to teachers by Friday, April 7th.

Please be sure to plan accordingly!

Branch Out Summer Bridge Program K-7th
Sage Oak's Branch Out summer program is a free, self-guided, online program that consists of daily pre-recorded video lessons designed to prevent summer learning loss. Click below for the flyer.
Students going into grades K-7th grade will watch short introductory video lessons, play online learning games, and complete workbook pages that review the concepts of the previous grade level and prepare them for the next grade level. The Summer Bridge workbook can be purchased from

Carson Dellosa

for the grade that the student will be entering next year.

The middle school math program consists of short video lessons reviewing pre-algebra and algebra concepts with accompanying practice worksheets. No curriculum is needed for the middle school program.

Links to the online program and the summer workbooks needed to order can be found here. Be sure to order your workbooks with your teacher before the April 7th PO deadline.


For VLA, please complete

this request form, and the VLA will purchase and ship the workbooks to students.
Counseling Corner
Donut Stress the Test (Grades 3-12): Starting Friday, March 10th
Our state testing season is right around the corner, and your school counselors are here to support students with the testing jitters. Our Donut Stress the Test class starts this Friday, March 10, at 10:00 am. For more information about this class and to sign up, please click here.
Parent Workshop: Thursday, March 16 at 4:00 pm
Our next Parent Workshop, College Match, is designed to empower parents (and students) to feel equipped during the overwhelming process of finding the best college for their student! We will share resources to guide you through the following areas: evaluate what is essential in finding a college, search for colleges and help their students build their college list, learn how to plan college visits, and utilize templates and tools to help with the college application process.

Sign up here

for email reminders, or use this

Zoom link

to log in.

Social-Emotional Learning (SEL) Day: Friday, March 10th
Just like students need to learn to read and write, they must also be explicitly taught social skills and how to manage their emotions. SEL improves social skills and academic performance, reducing emotional stress and problem behaviors. It is the foundation for kids to succeed in school, careers, and life. Your School Counselors teach

live SEL classes every Monday. These classes are free for all Sage Oak students. Additionally, we teach SEL lessons for our VLA students and HS students taking our seminar courses. We also share

recorded SEL lessons

for families to review independently. Last, students can use their Instructional Funds to purchase SEL materials. If you have any questions about the benefits of SEL or how to support your child's social-emotional learning, please don't hesitate to contact

your Sage Oak counselor.
Sage Studio Podcast & YouTube Channel
Have you heard? New Sage Studio Podcast episodes & Youtube videos every Monday and Thursday. Join the conversation and learn more about the people, programs, and opportunities that make Sage Oak stand out! We'd love for you to like, subscribe, follow, and share the podcast!