Week of February 27, 2023
Sage Oak Enrollment & Parent Webinars
Sage Oak is now enrolling for the 2023-24 school year!
Interested in receiving more information about Sage Oak? Current and prospective parents are invited to attend our upcoming Enrollment Webinars.
This week's webinar schedule is as follows:

TK-8th grade PLA webinar: Tuesday, February 28th at 12 pm
TK-8th grade VLA webinar: Wednesday, March 1st at 12 pm
9th-12th grade HS webinar: Thursday, March 2nd at 12 pm

Click the link below to register. Please share with anyone you feel may be interested.
World Changers of the Week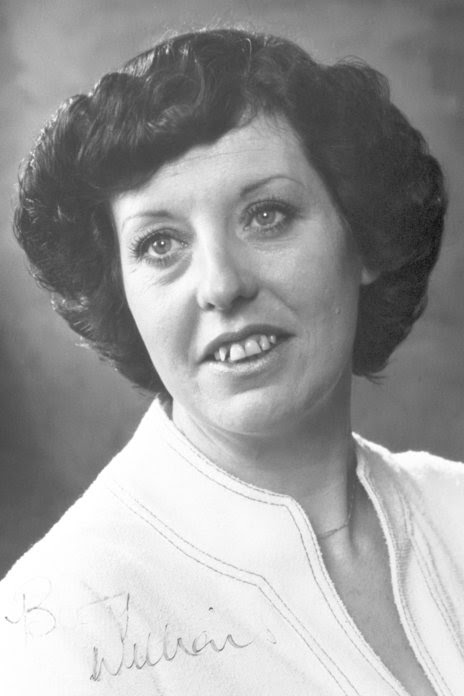 In honor of Women's History Month (March), we're highlighting peace activist, Elizabeth Williams, as this week's featured world changer.

Click here

to learn more.
Women's History Month
Sage Oak is proud to recognize the month of March as Women's History Month. Click below for live online programs, educational resources, and more.
National Anthem Day
Sage Oak proudly recognizes Friday, March 3rd as National Anthem Day. Click below for educational resources, including the history of "The Star-Spangled Banner".
Save The Date: Sage Oak Living History Day Socials
We had a blast at our science-themed Socials in January and can't wait to see you at our history-themed Socials in April, which will also feature Living History projects from Sage Oak students who choose to sign up and participate.
Whether your student chooses to share a Living History project or not, all are invited to attend the Social! Mark your calendars to join us on Friday, April 21st at a regional location near you (locations and further details coming soon).

Have questions about Living History project parameters? Join us via Zoom for an optional Q&A session on Monday, March 6th at 4:00 pm.
Sage Oak 8th-12 Grade: Important Information
Jumpstart to High School Seminar
8th grade families are invited to join our four-week Jumpstart to High School seminar to learn about Sage Oak High School and to plan courses. Reminder, this seminar will take place on Mondays beginning March 13th through April 3rd from 2:00 pm-3:00 pm.
8th-12th Grade Murder Mystery Hangout
Sage Oak 8th-12th graders save the date for our upcoming Murder Mystery Hangout on Friday, March 17th from 12 pm-3 pm. Click here to sign-up.
Sage Oak 2023 Prom
Prom will take place on Saturday, April 29th at The Grand in Long Beach.
2022-2023 Yearbooks
Yearbooks for 2023-23 are on sale! Click here to visit the TreeRing website.
School Passcode to join the Sage Oak site: 1015067076342495

Cost: $46.51 hardcover and $40.14 softcover
Please use this form to upload photos for our 2022-23 yearbook. The form is only for Sage Oak 9-11th graders and can include photos of sports, hobbies, volunteering, and field trips. Seniors will have a separate folder to share senior photos and portraits.
Back to School Beach Bonfire
Due to the weather, our previously scheduled Back to School Beach Bonfire had to be postponed. Please join us on Friday, May 19th from 3 pm-9 pm. All Sage Oak 8th-12th graders are invited to attend.
Sage Stage- Scientist Sarah Rollins
Join us on the Sage Stage this Friday, March 3rd at 9 am for an interactive conversation with a real scientist! Sarah Rollins is studying yeast at Marquette University and she is going to be talking all about the chemistry of yeast proteins and the powerful ways they transform organisms, our food, and our bodies.
Sage Oak Club This Week
Open to all PLA & VLA TK-5th grade students.
TK-8th Grade Art Exploration Club @ 10 am on Friday, March 3rd: Imagine. Draw. Create! Join us as we explore a variety of art techniques and unlock your creativity!
Please email your teacher for the Zoom link.
Supplies Needed: paper & pencil
Sage Studio Podcast & YouTube Channel
Join us for new episodes every Monday and Thursday as we shine a spotlight on the people, programs, and learning opportunities that make Sage Oak stand out!
We'd love for you to like, subscribe, follow, and share the Sage Studio Podcast & Youtube Channel!
Counseling Corner
Donut Stress the Test (Grades 3-12): Starting Friday, March 10th
In this class, we will teach students test-taking skills and strategies to cope with test anxiety and give them the confidence they need to succeed. We will help students create an action plan or steps that they can follow to complete MISSION: CAASPP Test-Taking Success.
Our lessons will help students recognize and learn about their worries, explore the symptoms, learn about the components of the CAASPP test, and how to manage their anxiety before and during a test. We want to help students shift their testing mindset from being something scary to a mission they can feel prepared to complete successfully. For more information about this class and to sign up, please

click here.

Parent Workshop: Thursday, March 16 at 4:00 pm
Our next Parent Workshop, College Match, is designed to empower parents (and students) to feel equipped during the overwhelming process of finding the best college for their student! We will share resources to guide you through the following areas: evaluate what is essential in finding a college, search for colleges and help their students build their college list, learn how to plan college visits, and utilize templates and tools to help with the college application process. Sign up here for email reminders, or use this Zoom link to log in.